Newsletter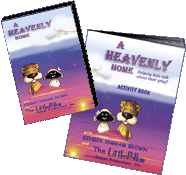 Dear Friends of Littlefolks,
". . .I have given them thy word. . .!" St John 17:14
GOD'S WORD! Jesus experienced this wicked world. He was getting ready to leave His followers and prayed for their future. He reminded God the Father that He had given them the Father's WORD.
"...and the world hath hated them..." Can't you feel His painful pleas as he prays for their safety. He has experienced hate from the world. He understands the suffering these disciples will face.
CHILDREN! The world HATES CHILDREN! Children are very tender, open to the Father's love, and the devil takes every opportunity to harden their hearts. I need not mention the many ways he tries to destroy life as soon as there is conception. And the abuse we hear more and more about! Children begin very tender, open to the Father's love, and the devil takes every opportunity to harden their hearts. Prayer for our children is a must!
JESUS SAYS, "They are not of this world..." You and I are not of this world. The enemy hates all who have salvation through the Blood of Jesus! I often remember the old song that says, "This world is not my home, I'm just a passin' through. . ."
HE NEEDS YOU! Keep PRAYING for the children! Give them the WORD so that children can make a commitment and be covered by His BLOOD!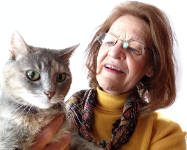 VICTORIA'S story is still loved by children. Please get copies for your children. It includes the WORD, and helps children make a commitment to JESUS! Even though Victoria has passed away it is common for children to ask about where she is buried, etc. She was a faithful pet that I have missed but her life has a purpose.
DON"T YOU KNOW is a new book I'm working on. Pray for the publishing date to be in perfect timing!
Thank you for visiting our website. If it is your first time, please come back again. I would love for you to sign up to hear more from us. Just go back to the home page and there is a place to let us know your name and let us email our news to you. And it's all free!
GIFTS GIVEN MAKE THIS MINISTRY POSSIBLE! "… I have all, and abound: I am full, having received … the things which were sent from you …" Phil 4:18.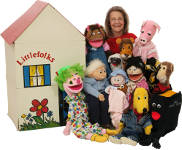 AND GIFTS
to this ministry are 100% working for the glory of
GOD
!
Blessings,
Ginger Ingram Brown
& the Littlefolks