Donations
Your donations are very special to us. In fact, this ministry depends on God providing and He speaks to many telling you the amount to give. Your donations when put with others work together so that our bills are paid each month. I love how this happens month after month.
When I first left teaching to travel full-time, I asked the Lord to provide financially, like I was teaching. I also asked that He would open doors of ministry so that I would not have to "sell" myself. God has faithfully done both. When this stops I'll know it is time for me to lay the puppets aside.
To donate to Littlefolks you may use any of the options below. The first two use PayPal to process the donation. If you have any questions, please contact us.
Littlefolks Gospel Productions, Inc. is a 501(c)(3) organization, so all gifts are tax deductible; they are used to finance Littlefolks productions and travel activities.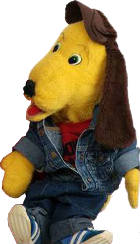 Give a one-time donation online
Set up a monthly donation
Donate by mail
To donate by mail, send your check to
Littlefolks Gospel Productions, Inc.
P.O. Box 4168
Wichita Falls, TX 76308